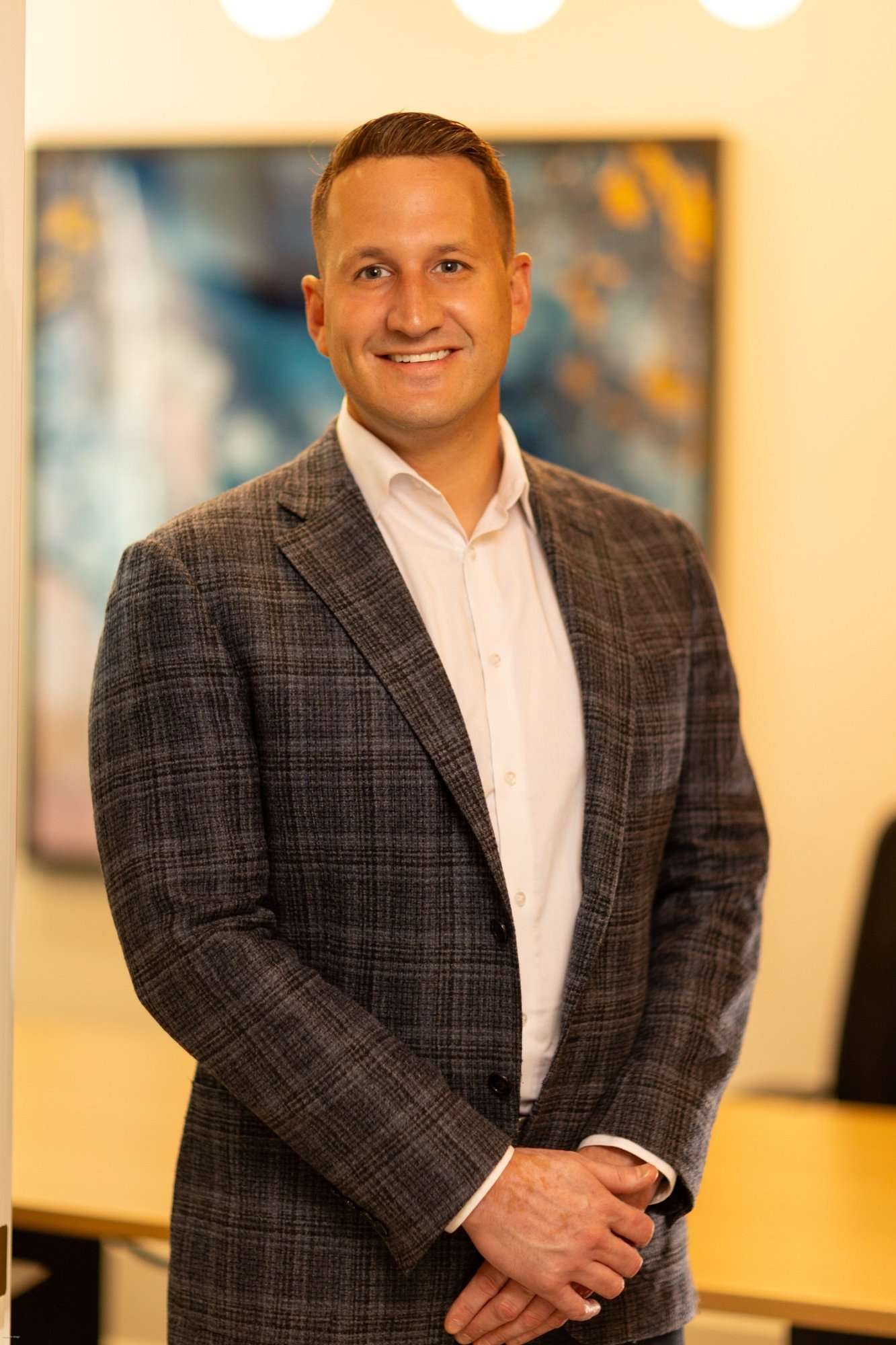 Meet Alex
Alex Halbach is a native of Lyle, Minnesota. He received his Bachelor of Arts degree in political science with a minor in business economics from South Dakota State University in 2007, graduating magna cum laude and with honors college distinction. While at South Dakota State University, Alex served as the Students' Association President and was active in Student Government.
Alex continued his education and received his Juris Doctor and Master of Business Administration degrees from the University of South Dakota School of Law and the University of South Dakota Beacom School of Business in 2010. Alex has practiced law for nearly 14 years and was previously a partner with Cutler Law Firm, LLP practicing in the areas of business and corporate law, agriculture, real estate, mergers and acquisitions, intellectual property, family law and non-profit law.
In 2023, Alex transitioned to Chief Legal Officer for Millborn Seeds, Inc., a specialty seed company based in Brookings, South Dakota. Millborn's mission is to enrich land and lives. As a vertically integrated seed company with global reach, Millborn has revolutionized the specialty seed business and continues to drive innovation and implementation on acres across the country. As Chief Legal Officer, Alex is responsible for developing and implementing legal, financial and business strategies that align with Millborn's strategic vision.
Additionally, Alex also owns Boulevard Companies – a small residential and commercial real estate development and management company that specializes in development and restoration of historic properties and historic districts in Sioux Falls. His passion for historic preservation is evident in each and every project he undertakes.
Alex's passion for business and the law led him to form Halbach|Szwarc Law Firm in 2023, a full-service law firm based in Sioux Falls, South Dakota, which allows him to continue to serve his diverse client base with a team of experienced lawyers.
Alex believes in the importance of community involvement and currently serves on the Board of Directors for the South Dakota State University Alumni Association; the Sioux Falls Board of Historic Preservation; the Sioux Falls Foods Co+op and Let's Skate. He has previously served on the Board of Directors for EmBe, the Singing Boys of Sioux Falls, and the Friends of McKennan Park Neighborhood Association.